Liverpool have not had a good day, sad to say – we just don't quite know yet how bad it has been, after Joe Gomez picked up an injury on international duty.
Joe Gomez injured with England
Joe Gomez is out injured, quite possibly for the long-term, after picking up what journalists are referring to as a "serious" injury.
Although there are no confirmed releases on the matter at present, the gist of the social media updates are that it is a knee injury, it's bad and the defender himself fears the worst.
UPDATE: England boss Gareth Southgate says there was nobody around him when he went down "in a fair bit of pain" and, while he didn't want to speculate on the nature of the injury with a scan set for tomorrow, it's fairly clear it's not looking great – and we all know what knee injuries with nobody nearby tend to result in.
Get Joel Matip, buy a big king-sized duvet, and wrap him up tightly in it.
Centre-back target on the market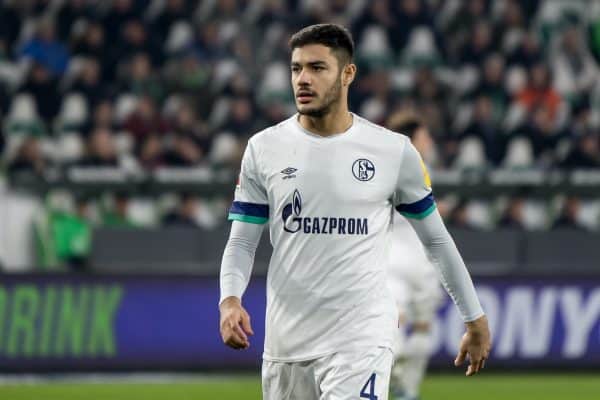 Good timing, right?
If the Reds are indeed interested in Ozan Kabak, we could now see a move for him in January as we need another defensive option and Schalke need to sell.
Sport Bild are reporting that the Bundesliga side have opted to put the young defender "in the shop window" and will take €25 million to sell him.
Finances are tight and performances are atrocious within the club, so perhaps the stars are being forced to align somewhat on this move.
More from Melwood and full-back chat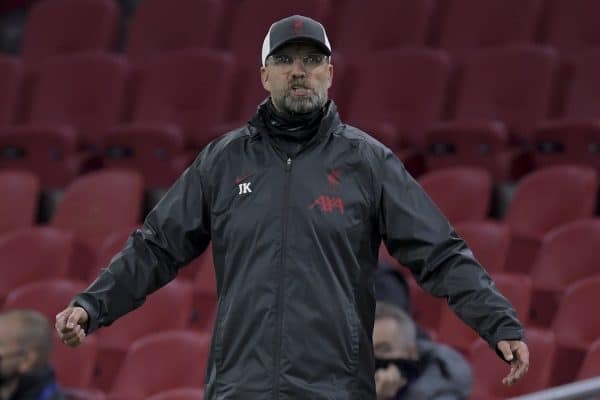 Oh the irony, for our first piece here.
Quickfire LFC news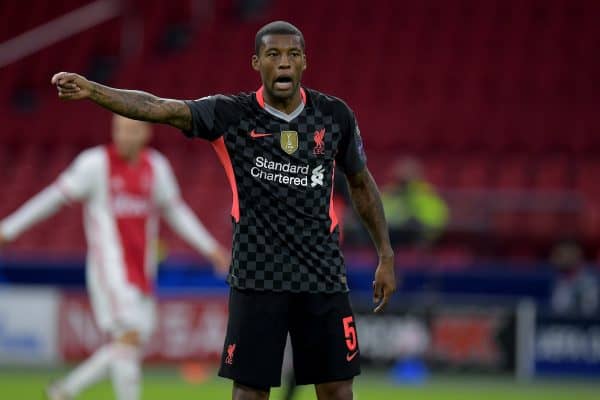 Around the Prem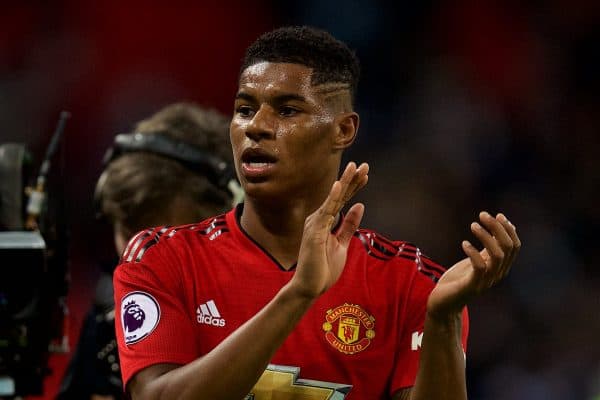 Stupid answer of the day
Jack Wilshere says he could never sign for Spurs because he's still an "Arsenal man".
Yes, Jack; that's the reason why you, a player without a club who couldn't get in the team at West Ham and hasn't stayed fit for a full season since about 1992, won't play for Tottenham, who are top of the league and have one of the most demanding managers in world football.
Tweet of the day
Talent draws talent.
My drawing of Klopp, done in graphite pencil ??

Did this one a while back…#artwork #LFC #Klopp #ynwa pic.twitter.com/W0N6qrjhKN

— Kristin Wilkinson (@SilentKW) November 10, 2020
What we're reading
Remember John Bostock? He was a gifted young player who moved from Palace to Spurs and was the next big thing – until he wasn't. Here's his story on BBC Sport of no regrets, from turning down a 10-year Barcelona career to having 13 clubs in 13 years.
Worth watching tonight
A Van Dijk-less Netherlands against a Thiago-less Spain, at 7:45pm.