Everton head into the new Premier League season with another new manager, with Liverpool's rivals replacing Sam Allardyce with the more promising Marco Silva.
When we play them: December 1 (home); March 2 (away)
Last season: Drew 1-1 (home); Drew 0-0 (away)
---
Last season was almost laughable at Goodison Park, with Allardyce loathed by the vast majority of supporters.
The football his side played was abysmal and he almost seemed to be hellbent on irritating the fanbase as much as possible.
Everton's eventual eighth-placed finish may have looked more than adequate, but there was so much discontent, not helped by Liverpool's wonderful Champions League run.
The Reds' Merseyside rivals look in a better place this summer, however, with Silva an exciting young manager who should do a good job.
He has got rid of deadwood such as Wayne Rooney and Ashley Williams and the signing of Richarlison is a good one, despite the £50 million fee being way over the odds. They also signed a lad with 'I Never Walk Alone' tattooed on his chest.
Everton could return to their favoured seventh place in the table in 2018/19, with the top six well out of their reach but very few others posing a genuine threat.
A meltdown at Goodison can never be written off, though, and if Silva starts slowly it won't take long before the knives are out.
Incredibly, they've scored 26 goals in pre-season but won just once – that ridiculous 22-0 win against a pub team in Austria. Since then they've lost to Blackburn, Rennes and Valencia, conceding at least three goals in each defeat.
Everton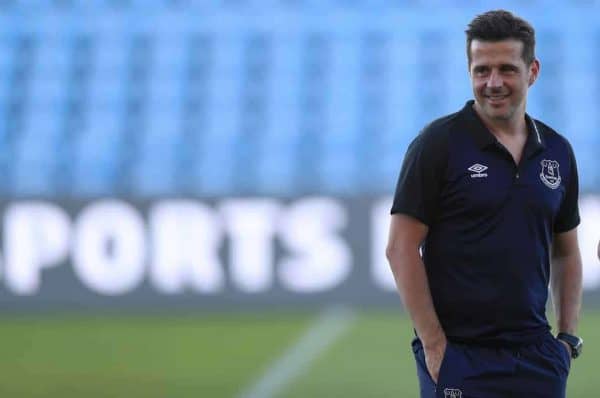 Players in: Richarlison, Lucas Digne, Bernard
Players out: Wayne Rooney, Davy Klaassen, Ashley Williams, Ramiro Funes Mori, Luke Garbutt, Joel Robles
Best XI: Pickford; Coleman, Keane, Holgate, Digne; Gueye, Bernard; Richarlison, Sigurdsson, Walcott; Tosun
We spoke to Dave Downie (@daviddownie17) from The Blue Room to get an honest assessment of both Everton and Liverpool's aspirations this season.
---
How optimistic or pessimistic are you for the new season, and why?
This question is basically two-fold for me as I have a lot of faith in Silva and Marcel Brands.
I think the pair of them, in their own way, are exactly what Everton need to try and establish some sort of identity and forward plan.
In regards to the quality of the players we have, I'm much less optimistic. I understand how far we've been set back due to the, quite frankly, embarrassing failures in recruitment in recent windows.
The clearout over the summer has been evident and the signings of Lucas Digne and Richarlison have been most welcome, but Everton will be in transition for a while so it is important not to expect too much.
What are your aims for the season?
Personally I just want to enjoy watching my team play football again—it seems like an eternity since I was able to do that, so for me the league placing isn't as important as it usually is, within reason of course.
How we approach away games is a big issue for me as for the last two seasons we have waved the white flag before a ball has been kicked, as your readers can attest to.
This may also raise a smile considering my audience, but it will be 24 years without a trophy if we don't manage to lift one this coming season.
As ever, that is all important to me and many other fans.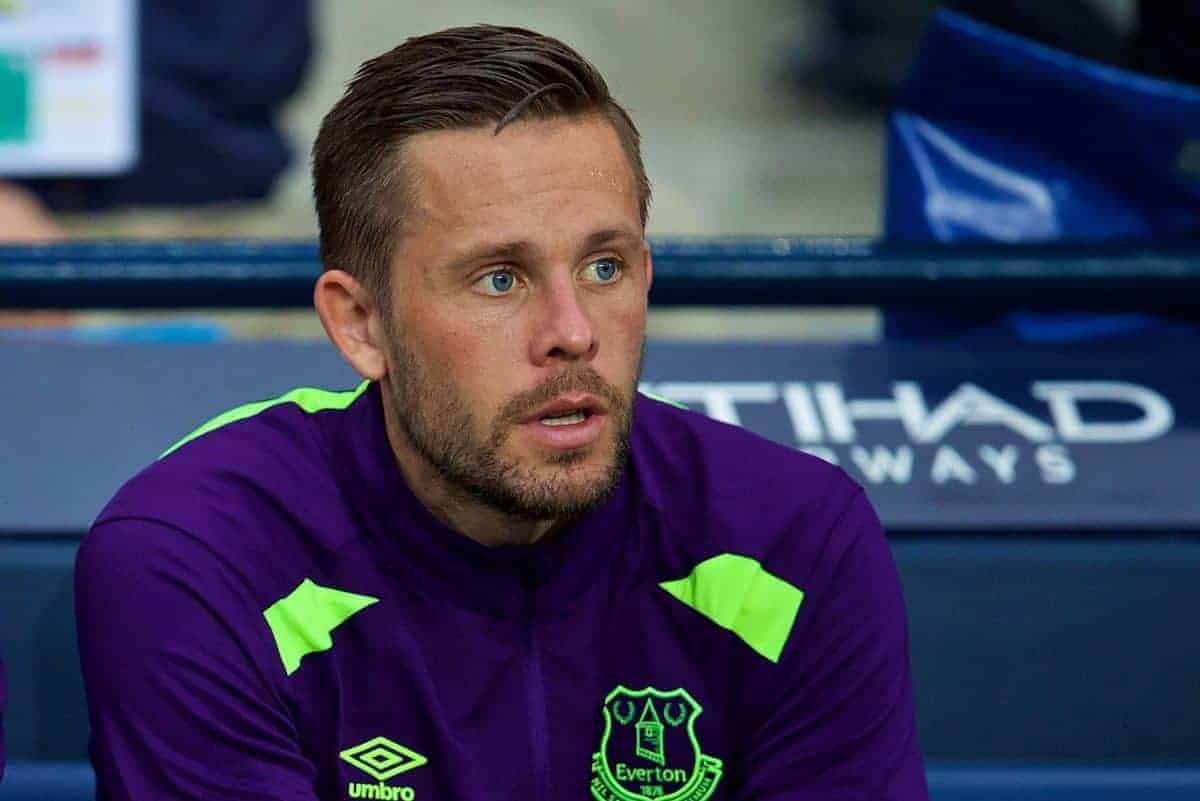 Who's your man to watch?
It's very easy to point to Richarlison here, as in an attacking sense he is the only player we've added to the squad to date.
I'm going for Gylfi Sigurdsson to shine, however. He had a decent World Cup and much more of a pre-season than he did in the summer we signed him.
He was finding some form before an unfortunate injury in the spring, so I'm expecting him to hit the ground running and start paying back the hefty fee we paid for him.
Goodison Park

Capacity: 39,572
Away fans' pubs: The Sandon? I usually stay the blue side of County Road even for derbies so I'm not best placed to answer this one!
One piece of advice for visiting fan: Explore as much of our fantastic city as you can, it will dampen all of the shitty, idiotic stereotypes you will have heard and read about it, and make you want to come and visit again.
It's one of the best places on earth, I promise.
Liverpool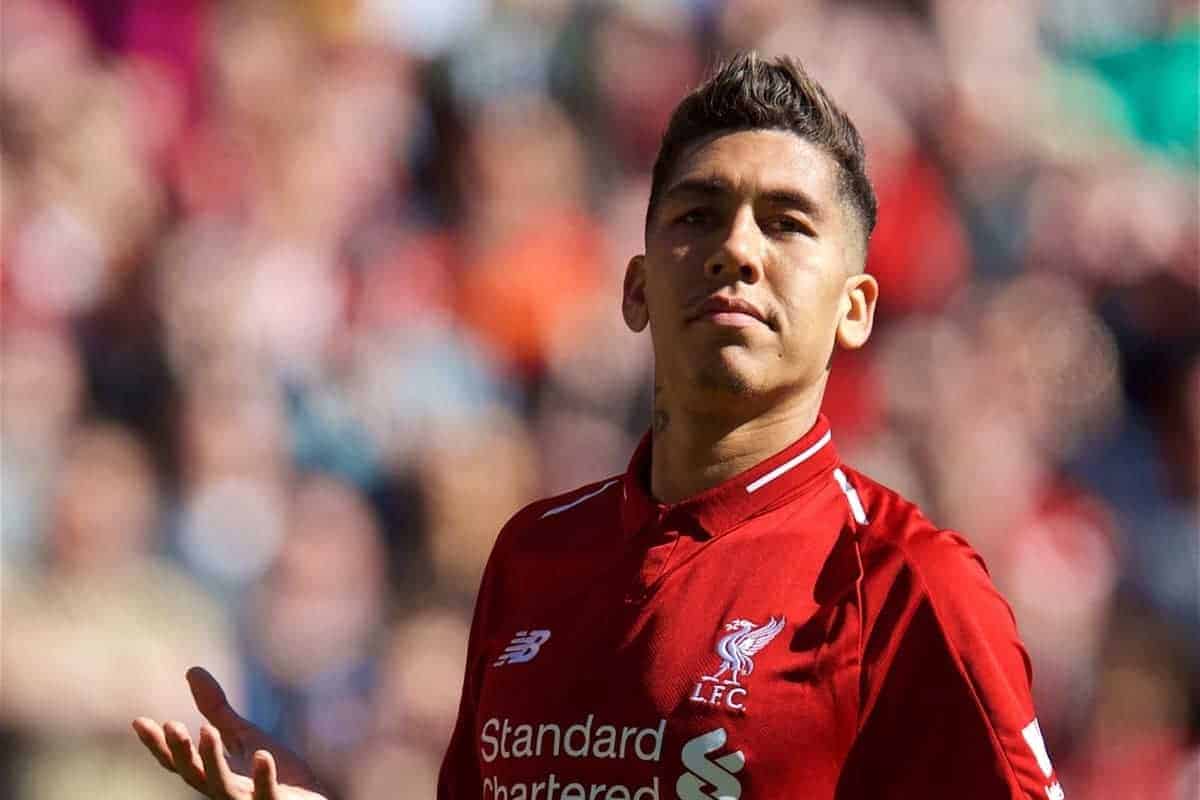 How do you rate Liverpool's chances heading into the season?
Very highly. I think the additions this summer have been exactly what the squad have needed with the goalkeeper topping it all off.
Of course a lot of expectancy and pressure will be on Jurgen Klopp given the efforts of last season, but I think if anyone finishes above Liverpool next May they'll lift the league title.
I think Man City will still be too strong, but the gap will have been reduced significantly.
If Klopp can add a domestic trophy and another long run in the Champions League then I think that's another progressive season.
The only flaw for me in the entire setup is the lack of depth should any of that front three get injured. That said, if you can keep Daniel Sturridge fit and motivated, he could be a massive boost if called upon.
Who's going to be the Reds' Player of the Year, and why?
Roberto Firmino. Overlooked by many given Mohamed Salah's exploits last season, following Sadio Mane's in the campaign before.
As you guys will know, almost all of your attacking play goes through him one way or another and this season I think he will step up in terms of goals.
---
TIA's Everton Predicted Finish: 10th (Average of the TIA writers' predictions)
Where Dave says Everton will finish: 7th
Where Dave says Liverpool will finish: 2nd
---
This is part of our club-by-club opposition previews this summer, getting the views of away fans on their club and their thoughts on LFC:
Arsenal | Bournemouth | Brighton | Burnley | Cardiff | Chelsea | Crystal Palace | Everton | Fulham | Huddersfield | Leicester | Man City | Man United | Newcastle | Southampton | Tottenham | Watford | West Ham | Wolves