We round up the latest Liverpool news and transfer rumours on Thursday, as the Reds' international players prepare for action.
Main Headlines
---
Keita Trains Away From Guinea Squad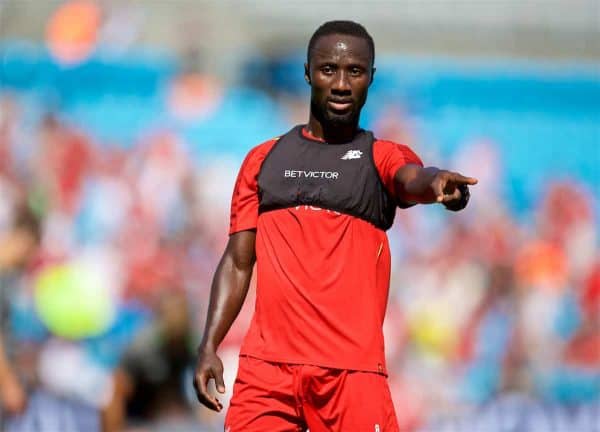 According to Foot224, Naby Keita did not train with his fellow Guinea colleagues on Wednesday.
It is unclear whether or not the 23-year-old is carrying an injury, with some rumours claiming it was because of a late arrival after waiting for landing permission.
With James Milner out with a hamstring problem for around a month and Fabinho still settling in at Liverpool, Jurgen Klopp will be monitoring the situation anxiously.
Keita has been relatively underwhelming in a Reds shirt so far, but a more inviting upcoming run of fixtures should see him go up a gear.
---
Shaqiri Hints At No.10 Preference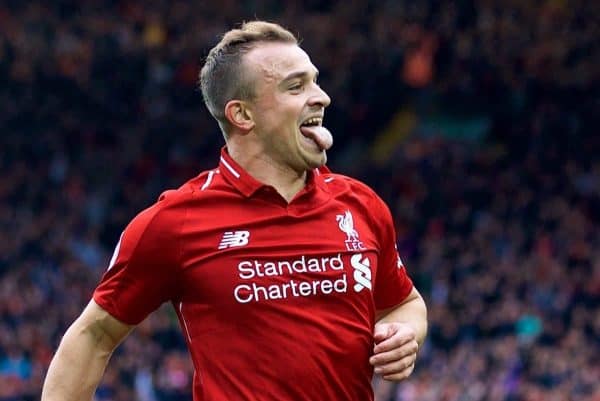 Xherdan Shaqiri has invariably been used as a wide player during his career, although he is flourishing in a No.10 role for Switzerland.
The 27-year-old has spoken about the "freedom" that the position gives him, perhaps acting as a subtle hint to Klopp moving forward.
"It is certainly different if you as a player have such freedom [as a No.10]," Shaqiri told Blick.
"The trainer gives me the freedom and I try to use it so that I can help the team as much as possible. With decisive passes or with shots."
Liverpool's midfield has been criticised for being too one-dimensional at times, so using Shaqiri in an advanced role in the middle of the park could work well.
He started there in the 3-0 win over Southampton last month, performing impressively before surprisingly being substituted at half-time.
---
Carragher On Van Dijk's Need For Silverware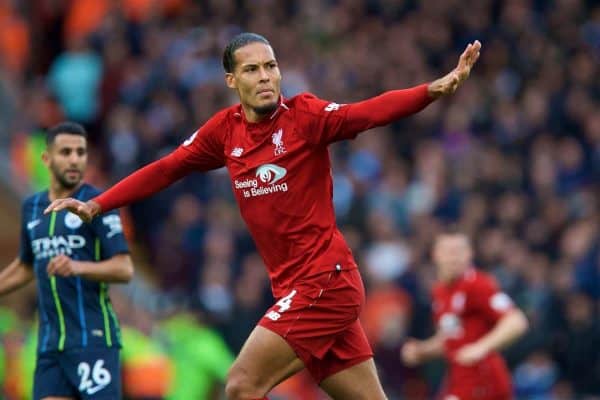 Virgil van Dijk is being spoken about as one of the world's leading centre-backs on current form, following a superb year at Liverpool.
Speaking to Soccer AM, Reds legend Jamie Carragher believes the imposing Dutchman needs to win trophies before he can be considered No.1:
"I think he's right in the top group. Some people may put him top. I would just hang fire with that with the fact he hasn't won the biggest trophies yet. I think you have to do that.

"You want to be known as the best in whatever position, you've got to have something on the CV—Premier League, Champions League.

"He got to the final last season. But I think the two players at the other end of the pitch in Ramos and Varane, not so much that they're better players than Virgil van Dijk, but they've won Champions Leagues, both won the World Cup.

"When you've got that on the CV, it's hard to look past."
---
Zielinski "Was Meant To Play For Liverpool"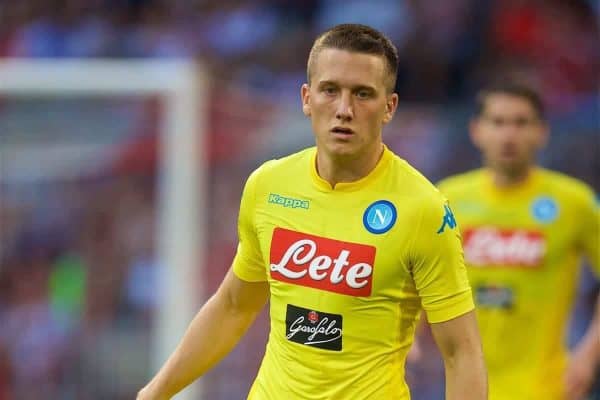 Piotr Zielinski was a player continually linked with Liverpool in the summer of 2016, but a move never materialised.
Instead, the Poland international traded Udinese for Napoli, where he has become an important figure for the Reds' recent Champions League conquerors.
Zielinski also spent a spell on loan at Empoli between 2014 and 2016, and the club's president, Fabrizio Corsi, has revealed the midfielder was destined for Anfield at one point.
"[Zielinski] was meant to play for Liverpool," Corsi told Calcio Mercato.
"When he came to Naples, he had that option, but they did really well to convince him.
"I have a few regrets regarding him. He was decisive for us, but I didn't ask for a transfer.
"I was working with Udinese's interests in mind, who then had an agreement with Napoli."
---
Lovren Echoes Klopp's Sentiment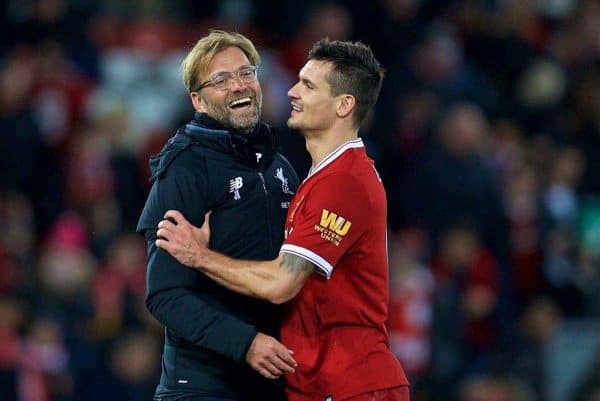 Klopp recently made a very blunt admission about his thoughts on the UEFA Nations League, calling it, "the most senseless competition in the world of football!"
Speaking to reporters ahead of Croatia's meeting with England on Friday evening, Dejan Lovren has now backed up his manager's claims:
"I agree with Klopp, the Nations League is a ridiculous competition. There is no sense in playing these games. It's not a real competition that you have to win.
"You can call these games whatever you want, but the fact is they are friendly games!"
They're both spot on—it's hopeless!