Thursday brought a significant change at the very top of the football club, as well as some fitness updates ahead of a huge game this weekend.
FSG sell minority stake
Almost a year on from indicating that they were seeking investment, Liverpool's owners Fenway Sports Group have sold a minority share of the football club.
It was announced on Thursday afternoon that New York-based fund Dynasty Equity have invested around £123 million to secure a small stake at Anfield.
The news was greeted by a mixed response from fans, with some seeing it as a "positive development" while others questioned what it might mean in the transfer market in the future.
It might not be the news all fans wanted to hear, but here is why the smaller-scale investment could be the perfect solution for the future.
3 things today: Trent fitness & Bellingham's Szobo praise

Latest Liverpool FC news

The U21s fell to defeat at home to Monaco, with two 16-year-olds featuring in the starting lineup
Latest chat from elsewhere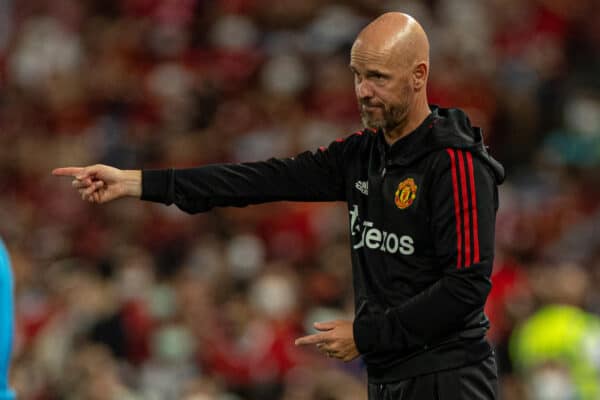 Real Madrid are said to be targetting Roberto De Zerbi for the managerial position likely to become vacant this summer (Daily Mail)
Video of the day
In case you missed it, here's the boss reacting to his side's seventh win in a row against Leicester in the League Cup third round!